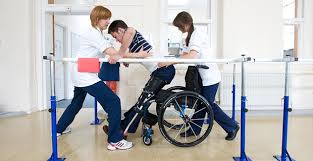 MND is a life altering illness. At SSCN Health Care we understand the emotional and practical challenges of living with MND. we are here to individually assist you and your family with tailored care and support to manage these alterations carefully with no need of moving to a care home.
Our fully trained staff are professionally dedicated to provide a wide range of support and care involving: 24-hour care service to allow the carers some short-period break or live-in care on longer-period settlement so that you do not move into a care home. Assistance with taking your medicines or ensuring you have readily available supply. Assistance is available for when you want to partake in the activities that are close to your heart as well as visiting family members/ going for a walk. Assistance with practical stuff like cleaning the house, shopping and laundry. A pleasant morning launch to the day with aid on washing, dressing and getting your breakfast ready. preparing nutritious meals and making available to you, the support you require to drink and eat properly.
What is MND?
This disease is so rare that in the UK it only affects just about 5,000 in the whole islands. The people who are aged 60 and beyond are usually the age range that get mostly affected but in some cases it affects a younger crowd too.
However, scientifically addressing. Motor Neurones are nerve cells that shuttle information from the brain or spinal cord to the muscles that produce kinetic energy. The damage of these cells gets damaged, the information at stake cannot be transported through and that results to muscle wasting, gradual loss and weakness.

Common Symptoms of MND
MND is progressively life threatening and unlike most illnesses is that its diagnosis can raise uneasiness about whether sustainability in a care home is not capable of being avoided.
Day-to-day under-takings will be severe difficult to carry out. For example:
Breathing, swallowing so that tube feeding is inevitable. Foot drop due to weak ankles, Walking sometimes, the other leg will drag. Gripping objects, lifting or picking them up or that alone carry them around. Slurred Speech (Dysarthria). There's also almost 20% of MND cases that involve dementia, the fronto-temporal dementia.
Support to stay well
We always offer treatment and support to alleviate symptoms and keep you comfortable. Our staff is trained to make sure that they give you the best aid and care so that you can enjoy your life as often as possible without having to move into a nursing home.
Contact SSCN Health Care for recent information and counsel about MND plus  support networks visit  the MND Association.