Getting Used to life after a stroke can be a difficult thing to do. You may feel drained out or anxious about the future or much angered that this has happened to you, or someone you care about.
What is a stroke Stroke is caused by the blood clots that stop the flow of the blood to the brain cells or it can be caused by raptured up blood vessels; each individual is affected differently varying with the positioning or how much the blood cells are affected. positioning or how much the blood cells are affected. The effects of a stroke and support to stay well. After having a stroke, people usually develop 'Aphasia' which refers to an impaired inability to understand as well reduced speech as a result of brain damage. Aphasia affects communication skills like speaking and listening as well, but it never affects a person's intelligence which is an advantage but, in most cases, that can be very frustrating.
SSCN Health Care can provide the extra home care and support you require to tackle these challenges. Our dedicated staff team are experienced in availing practical, emotional and social support to help you enjoy proper and independent life. Each Annum approximately 150,000 people across the UK will have stroke. It happens to anyone at any age, but 75% of cases affect people over the age of 65. Family history, diabetes, obesity and high blood pressure can all increase the risk of getting stroke. Each individual's experience will be unique, so we always urge you on what's important in your life and your personal needs with  preferences included.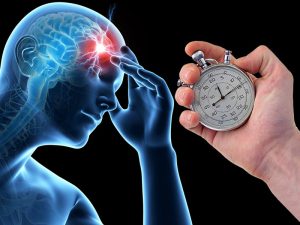 Together we create a personalised home care and support plan to help you achieve your specific goals and to live the life that you want. You are always in charge, we value that it's your home and your choice. The services we offer include: Rehabilitation support, encouragement to relearn skills and new methods of managing tasks of day to day living. A good morning start to your day, with assistance to wash, dress and have breakfast. Assistance when taking part in activities that are dear to you, seeing friends and family, or going for a walk. Practical help around your home such as housework, shopping and laundry. Assistance with taking your medicines as well making sure that you never run out of them. Preparation of nutritious meals and giving out the support you need for sustainability and reduction on the risk of further strokes. A night time call to help you get settled in bed before you sleep. 24 hour home care service to give carers a limited break or live-in care for as long as you want type of basis.
SSCN Health Care has got trained home care staff uses numerous methods for communication and tools that help the client to express what they want to in a way that our staff can quickly recognise the expression as well. That is why when we're planning our home care and support we always put effort in finding out what's best for you. Sometimes individuals with stroke may experience loss of bowel and bladder control , because of how unpredictable that can be, embarrassment can happen but our staff can provide you with enough respect for your dignity as they provide personal care as well reassurance that you're around professional and they have a solution to whatever situation you may encounter and they will assist you in tackling that certain situation at hand despite how embarrassing it may be to the eye.
The trauma of a stroke are mostly responsive from depression, in ability to control your emotions even if it's not characteristically involving as well anger problems. The main compound of these diseases is the involvement of anxiety on health or even getting back to work as well as the side effects of the medication, these are easy to recognise for family members and friends including people who knew of yourself before the condition started taking a tour on your social and emotional performances. This decreases the level of confidence, but our staff are always also trained to maintain a positive attitude and that helps immensely.
SSCN Health Care pays more mind to the way you and your family feeling because we support you for as far as possible in retrieving your control back in your hands by being patient and lenient as well as being  attentive to your needs. The physical effects of a stroke involve having seizures, paralysis especially on a single side of the body, weakness of joints and muscles or in general, lack of awereness on a single side of the body and extreme fatigue. Our top quality and highly reputable home care services provide practical help to make the impact of these conditions to be bearable.
find out more about stroke from the Stroke Association.