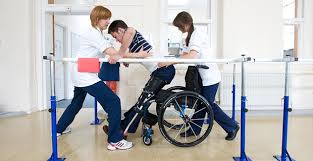 Hip Joint and Knee Operation are major operations and they take time to heal; after you've had your surgery you will be weak and exhausted and you will most likely need some help with your  day to day  living routine. As we have outlined before regarding the services we can make available for you, SSCN  will provide home care as well as extra support and care you require to achieve a steady and well recovery. Good post-operative care is vital for a quick recovery as well as restoring your mobility and health within a reasonable pace of healing time. Our Homecare staff ifs fully trained and regularly updated on how to provide you with a range of services of high quality that are adjusted to your preferences and specific needs.
The following may be included:
Lasing with the care professionals to make sure that you have the right support and equipment in your home.
Washing the parts that are hard to reach so that you can avoid bending and stretching.
Someone to stay with you after the first few weeks after the happening of your surgery .
Cooking, Housework and Shopping.
Helping you to get to bed at night as well as getting up in the morning.
To go with you as your companion to out-patient appointments where you would get your wound checked up or get your stitches removed .
Light activities to get you active and mobile again.
Assistance with your medicines to reduce the risk of infection or to free you from discomfort.
At SSCN Health Care , our main goal is to be certain of your recovery at home and that you're also most comfortable in the process.
for more reliable information concerning Knee and Hip joint replacement, visit the NHS website; for more updated and brief information.